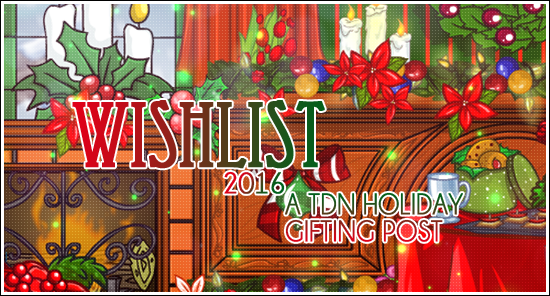 Hello and welcome to this year's annual TDN Gifting Post!
'Tis the season for giving and we're here to give it a head start.
The rules are simple, post your wishlist (please make sure that they are obtainable items) and hope some generous TDN members will grant your wishes!
KEEP IN MIND:
Forum rules still apply. Consistent rule-breakers will be turned down and be given proper warnings. Posts can be deleted at the staff's discretion.

Keep your wishes realistic: people are giving out of their own pockets and overly expensive wishes may not be granted
There is no guarantee any or all of your wishes will be granted
Make sure you have room in your inventory
Update your list immediately so you don't get duplicates.
DON'T FORGET TO GIVE THANKS!!